Staff
---
N. Sebastian Desent, Ph.D., Th.D., D.D.
President Rhode Island Baptist Seminary and Pastor, Historic Baptist Church
N. Sebastian Desent has been pastor of Historic Baptist Church since its founding in May 1991. In 1991, Pastor Desent was ordained by Dr. J. G. Tharpe and sent out by Baptist Tabernacle in Shreveport, LA, to start Historic Baptist Church in North Kingstown, RI. Since the beginning of that church, HBC has had a vision and a three-fold emphasis: Missions, Scriptures, and Preachers.

Historic Baptist Church is the 51st mission church started by Baptist Tabernacle.

Pastor Desent founded Rhode Island Baptist Seminary in 1991, along with the church's scripture printing ministry. Rhode Island Baptist Seminary operates under the authority of Historic Baptist Church.

Pastor Desent attended Louisiana Baptist Seminary and graduated with a Bachelor of Science. He was conferred with an honorary Doctor of Divinity degree from Louisiana Baptist University in 1989 for his work in the educational field. He has earned Master's and Doctor of Philosophy degrees from Baptist Christian University (1991-1992), and a Doctor of Theology degree from New England Baptist School (1993). He has taught the Baptist International School of the Scriptures since 1989.

Pastor Desent was saved in February 1985 in Los Angeles, CA. He was scripturally baptized in December 1986 by Dr. Mark Jacobs, pastor of Colonial Baptist Church. He was ordained into the ministry in 1991 by Dr. J. G. Tharpe, pastor of Baptist Tabernacle. By God's grace he continues to serve as pastor of Historic Baptist Church and president of Rhode Island Baptist Seminary.

Historic Baptist Church has started seven churches, ordained many men to the ministry, and has published and distributed many tons of scripture worldwide.

Pastor Desent has had the distinct honor of working with Dr. Francisco Guerrero for over three decades in the areas of missions, church planting, scripture translating, and the work of the seminary.

Pastor Desent has been happily married to his marvelous wife Suzanne since 1987. They have nine wonderful children. All four of his sons and two sons-in-law are preachers. Brother Desent loves the Book, the Blood, and the Blessed Hope – Jesus!
Francisco Guerrero, Ph.D., D.D.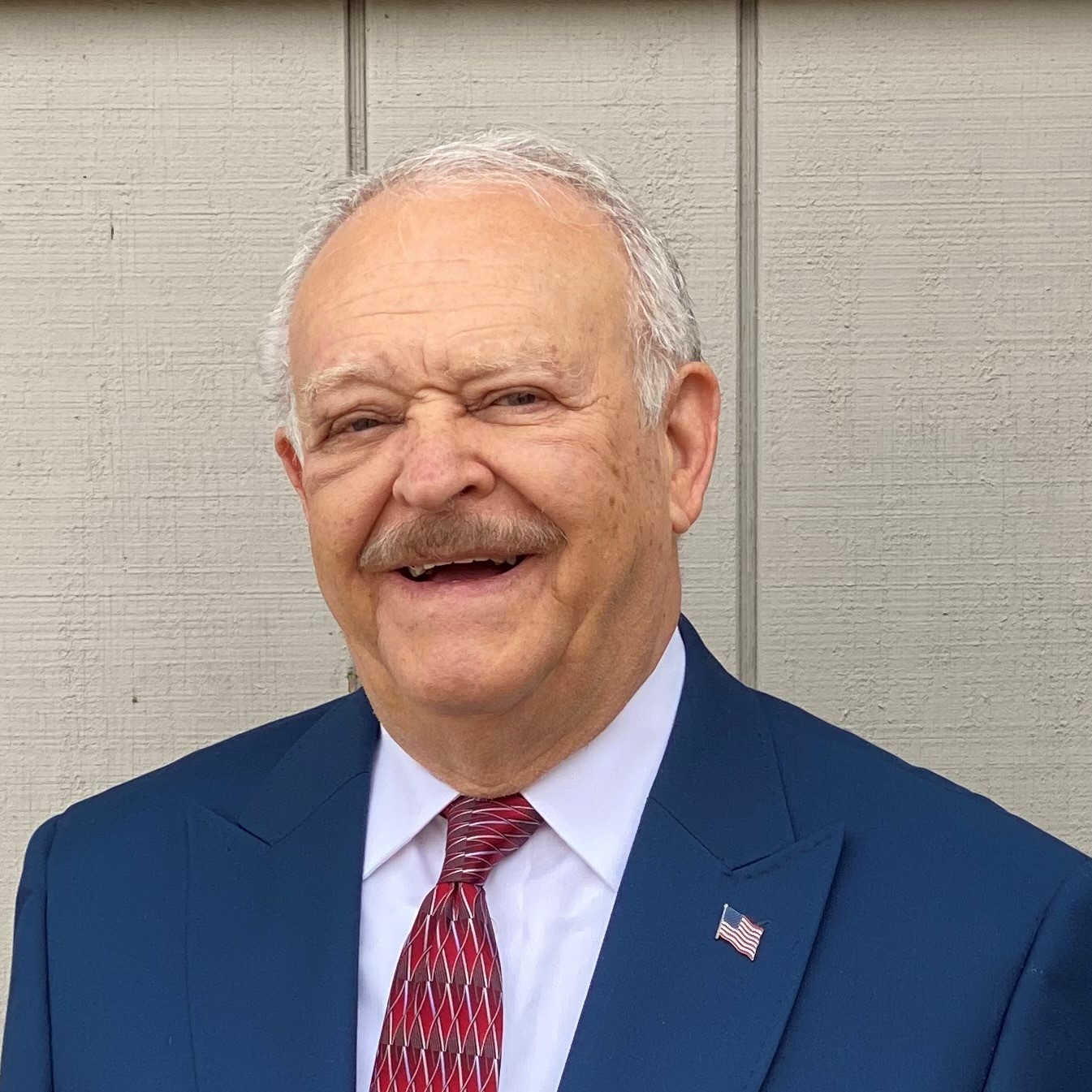 Vice-President Rhode Island Baptist Seminary and Chief Translator for B.P.S. Spanish New Testament
Dr. Guerrero was saved November 6, 1955. He was baptized January 15, 1956 by Gulf Baptist Church in Tampico, Mexico. Dr. Guerrero was called to preach in 1957 and ministered in his church until 1959, when he started working with a missionary couple, Mr. and Mrs. Milton Hopper for 18 months in Tuxpan, Veracruz.

Dr. Guerrero has worked in many areas – as a sportswriter for two magazines, at the U.S. Consulate in Tampico, as a manager in the hospitality industry, and as a teacher at Universidad Hispano Mexicana in Mexico City.

During his work at the university (1976-1979) he studied languages, including English, French, Italian, and Portuguese. He earned his Bachelor's degree in 1978.

In 1977, Dr. Guerrero founded and managed his own travel agency, which he used to do mission work in many countries.

During his time in Mexico City, Dr. Guerrero served as Associate Pastor of Iglesia Bautista Viaducto and a professor at Viaducto Baptist Seminary. Dr. Guerrero helped in the start of three missions through that church in the areas of Amecameca, Ciudad Satelite, and La Condesa.

That same year (1977) Dr. Guerrero met Dr. D. M. Fraser, founder of Bearing Precious Seed. He worked with Dr. Fraser since that time and together they saw the need for a proper Spanish New Testament based on the Textus Receptus. It was at that time Dr. Guerrero and his pastor, Fancisco Paredes, started working on the New Testament in Spanish.

Brother Guerrero has labored for over forty years translating the New Testament.

In 1979 Dr. Guerrero was asked by Dr. Johnny Ramsey, pastor of First Baptist Church, Fort Worth, TX, to start a Hispanic church out of First Baptist. In May 1980, Dr Guerrero was ordained by First Baptist Church to pastor that Spanish work. At that time, Dr. Fraser was also a missionary out of that same church, and fully involved in the BPS and SOS work. Dr. Guerrero started and headed the Spanish School of the Scriptures in that church.

Dr. Guerrero earned his masters and doctor degrees though Louisiana Baptist University in 1993 and 1995 respectively.

It was during the 1980's when Dr. Guerrero and Dr. Desent became life-long co-laborers in the School of the Scriptures and the scripture translation, publishing, and distribution work. Dr. Guerrero assumed the Vice-Presidency of Rhode Island Baptist Seminary in 1993.

Dr. Guerrero currently resides in Arlington, TX, with his lovely wife Lesa.
Dr. Jimmy Gid Tharpe (1930 – 2008)
Mr. Baptist of Louisiana
We thought it best to start simply by quoting from the Headlined article in the November 21, 1981 of the Baptist Bible Tribune, written by Dr. Wendell Zimmerman, editor.
Many years ago, Shreveport was the home of a well-known pastor, Dr. M. E. Dodd, pastor of the First Baptist Church of Shreveport. Dr. Dodd once served as president of the Southern Baptist Convention and because of his strong Baptist beliefs, he was known as "Mr. Baptist of Shreveport." His church sponsored Dodd College. He is now at home with the Lord.

Today, we have a new "Mr. Baptist of Shreveport," Dr. Jimmy Tharpe, who has been pastoring the Baptist Tabernacle for almost 27 years. I had the joy of sharing the pulpit of Baptist Tabernacle with Cecil Hodges in their annual Bible conference. Special music was provided by Mack Evans from Lynchburg, Virginia. It was a blessed time of fellowship and the preaching provided many blessings. Brother Tharpe and his large staff of workers were very gracious, and it was a wonderful conference.
The ministry of J.G. Tharpe is absolutely outstanding. Baptist Tabernacle is solid and strong. The people have been well taught, and they are real fundamental Baptists. In addition to the regular work of the church, the aggressive leadership has established many other ministries to reach and serve the community.

Tharpe has established Baptist Christian College for graduate studies and there is enrollment of 117. In 1961 Baptist Christian College was founded. Today the college has state accreditation in elementary Education, secondary social studies, and secondary physical education. There are 147 undergraduates enrolled and anther 120 enrolled in correspondence school.

Baptist Christian Academy was started in 1963. It begins with kindergarten and goes through 12th grade. The academy has an enrollment of 360. Kiddie Kollege, ages 2-4, has an enrollment of 30.

The above-mentioned ministries were not sufficient to keep the preacher busy, so he led the church in the establishment of the Baptist Christian Youth Encampment on a beautiful, 16-acre tract about 35 miles out of the city. The encampment is utilized by many other churches in the area.

The preacher evidently found a few spare moments, so the Baptist Christian Children's Home came into existence. Housed in a beautiful brick home near the church, there are currently 20 boys ages 9 through 17.

The church has extensive holdings in property providing sufficient room to expand all the ministries. The university and college are located on a 640-acre campus about 12 miles from the city. The 7 buildings were constructed for a public school but were taken over just this year by the Baptist Christian Schools. The 7 buildings are valued at 10 million dollars.

Brother Tharpe is a hard-working pastor and aggressive leader. Mrs. Tharpe is well prepared and qualified to be an able assistant in the field of education. Every member of the staff, the teachers, the secretary, and the members were enthusiastic about past blessings, the present work, and the future prospects of the ministry of Baptist Tabernacle.
Brother Tharpe felt highly-complimented by this article. This is how he became known as Mr. Baptist of Louisiana.

Pastor Tharpe loved Jesus, his King James Bible, preachers, the church, the work of ministry, his family, and was no respecter of persons. In addition to the schools mentioned in the article above, Dr. Tharpe was also Chancellor to other schools under the church's authority: Baptist Christian University, Louisiana Baptist University, Louisiana Baptist Seminary, Louisiana Baptist Theological Seminary, and Baptist Christian University International (now, Baptist International).

Though he was a country boy from Sibley, Louisiana; he became a giant in the work of the Lord, having influenced thousands of people in his life.
Dr. Donald McLeod Fraser (1926 – 2003)
Bowie, TX. Visionary for B.P.S.
Don M. Fraser was a very influential man who had a lot of impact in the last half of the 20th century. Pastor Tharpe contended that there will be more souls in heaven as a result of D. M. Fraser's efforts, than from anyone else's in these last decades. Literally, tens of thousands of tons of scriptures have been distributed worldwide because of this man's teaching and efforts. It would do well for a student to research the works of this man. Time and space do not permit me to do his history justice. Many can tell of his work in B.P.S. (Bearing Precious Seed or Baptists Publishing Scripture). I would expect most printing churches today are in the work as a result of this man's efforts.
Bro. Fraser was a missionary out of First Baptist Church, Fort Worth. His father was also a missionary out of that church when J. Frank Norris was pastor. Bro. Fraser's work was based in Bowie, TX. He was a faithful servant of God and a loving husband until the day he left this earth. During his life work he used typewriters and hand-writing for the multitude of papers and letters he wrote. His day was before computers were so widespread.

I first met Don Fraser at Baptist Tabernacle. He and Pastor Tharpe wanted me to get involved in the scripture work. This is one of the best things to enter my life. Pastor Tharpe had asked Don Fraser to develop scriptural curricula for Baptist Christian University International back in the early 1970's. After nearly thirty years of work, and tons of scriptures, Bro. Fraser turned over the complete program. He had struggled toward the end as he knew he was missing something. At last he understood and completed the package. He turned over the program to Pastor Tharpe in 1989, saying his work was done and he had fulfilled his commitment to Pastor Tharpe. He was now going to concentrate on caring for his wife, who was not doing well physically. I was in the pastor's office at that time, and Bro. Tharpe, when taking the finished curricula from Don Fraser, handed it to me, without even setting it down. He asked me if I would be willing to take the work over. Of course I agreed. I was trained to obey those that have the rule. From that time for the next few years I studied under Dr. Fraser. To say he was visionary is an understatement. To say he had great understanding would be like calling Noah's ark a pirogue boat. Those who knew Dr. Fraser would agree. Heaven only can measure this man's influence.